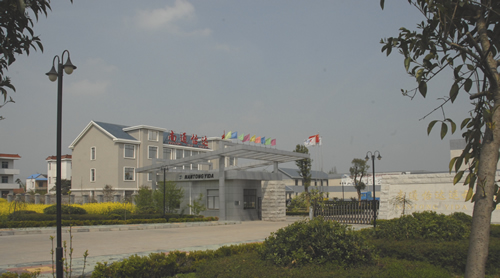 Our company, Nantong Yida Sports Co., Ltd. was established in 1993. We started out by selling several different styles of barbells, dumbbells, weights, and many other fitness parts. By 1996, we expanded our product line by selling fitness equipment parts and components along with accessories. This eventually grew to a massive selection of fitness equipment and accessories. We value our customers and are able to satisfy them with quality products and services.



Today, Nantong Yida Sports Co., Ltd. with ISO-9001 has become a large supplier of parts for the fitness industry with many kinds of fitness products to our customers all over the world. Our expansion into international markets is growing rapidly. We are pleased to supply and service customers all around the world including the United States, Canada, Mexico, Argentina, Brazil, China, Taiwan, Hongkong, Korea, Japan and many European counties.



Nantong Yida Sports Co., Ltd. is a reputable and trustworthy company with a team of competent customer service representatives waiting to serve you. We have many years of experience, which gives us confidence in our ability to serve each and every one of our customers well. Our service and quality is sure to please you, and we welcome you to join us today and become one of our valued customers.